We live in the future – in an era where the sum of all human knowledge is available in your pocket. Sorting through that knowledge, however, can be a daunting task.
Wouldn't you rather have a conversation with a real person? Someone to help develop an action-oriented plan for getting you more business? That's where I come in.
As founder and head creative at Goodman Creatives, I have been helping therapists and businesses owners succeed for 13+ years. Now, I want to help you!
~ Greg Goodman
Founder & Head Creative
Learn More
Book a Free Q&A Call
That simple question is at the core of how our time together will flow. As you can imagine, I've helped an enormous variety of people over the past 2 decades. In my experience, the most successful collaborations are the ones that adapt to meet the other person's style.
Whatever works best for you is exactly what works best for me!
For some, this manifests itself as weekly phone calls, Skype sessions, or in-person meetings. For others, it's a completely e-mail based process, which allows you to reflect and digest everything at your own pace. There are no rules – and no limits to what we can do together.
a hands-on approach to growing your business online
Your business has a lot of moving parts. Wouldn't it be great to collaborate with an expert? To get help with exactly what you need – whenever you need it?
From getting started on the right foot to moving through roadblocks, planning for the future, and more, I'm here for you. Here are some of the things we can do together:
Create a marketing plan
Identify your niche and dream customer
Develop your brand
Review copy that you've written (or create new words together)
Perform a complete website review
Work through any roadblocks you're encountering
Brainstorm until the clouds clear and clarity ensues
Whatever else you need to succeed!
To ensure we're a good fit —  and to get our collaboration off on the right foot  — all consultations start with an initial 2-hour retainer. We can use that time for anything you want.
Once the two hours are up, we can continue working on an hourly basis or we can jump into a more extensive project together. The choice is yours.
If you're ready to get started, simply click the button below. I truly hope we have the opportunity to collaborate and help your business grow.
Reach out
Discover how we can help your business grow.
New on the blog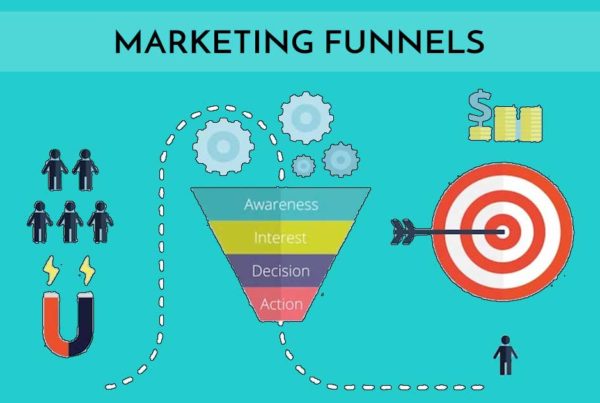 Create a system to turn random Google visitors into loyal paying clients.
A Therapist called me on my BS and it made me a better person (and…
If you think, "I don't need a niche," you're missing one of the best ways…
Sign up and get our free resources. Learn how to get more paying clients.
Get an overview of everything you need to know about online marketing and web design … with a few personal anecdotes thrown in for fun.
BONUS: Get instant access to the Ultimate Website Planning Workbook